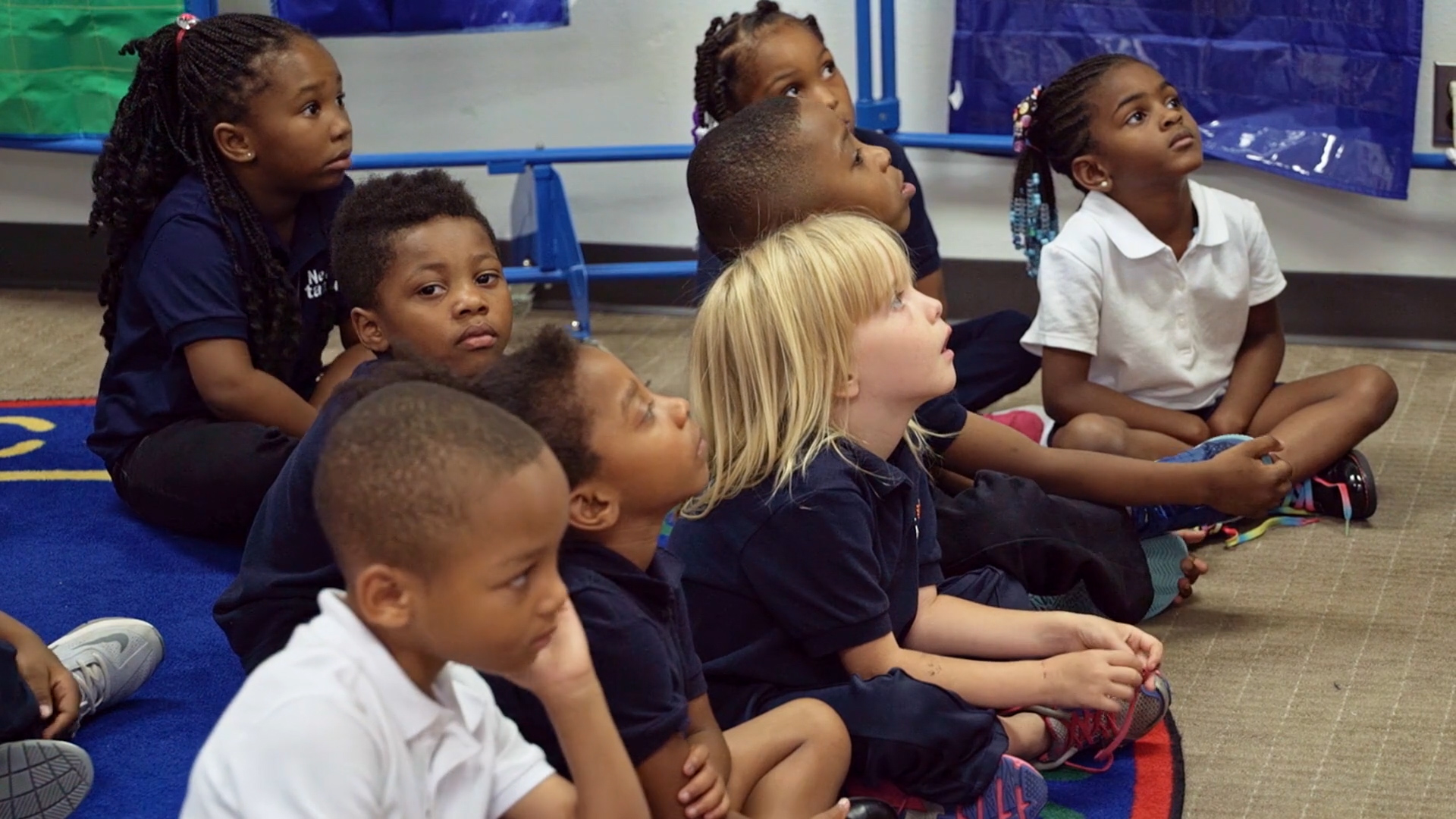 Philosophy
As a GSRP (Great Start Readiness Program) Pre-K, our goal at New Standard Academy is to educate and prepare our preschool children with life skills. Our goal is to educate each child in various subject areas, including literacy, math, writing, science, social studies, and technology. In order to do this, we will take a collaborative approach, working with parents, families, the community, and the rest of the school as a resource in educating our children. Our belief is that diversity is something to be celebrated and recognized among students, and to use it as a tool in our learning.
By utilizing research-based curriculum methods students will be taught with a curriculum that addresses the ECSQ-PK (Early Childhood Standards of Quality for Pre-Kindergarten). This program also allows for developmental screening and assessment of material that children have learned. The program is also evaluated annually through the PQA (Program Quality Assessment).
As a professional team, our goal is to use the curriculum to deliver a hands-on, child centered approach to education. Children are encouraged to explore materials in their environment, and will be given opportunities to gain skills in literacy, writing, math, science, technology, art, and cognitive thinking on a daily basis. When working to make decisions regarding the program, a collaborative approach is used. This team consists of, but is not limited to: lead teachers, assistant teachers, and the Program Coordinator. Parent meetings are also held three times throughout the year to address any concerns in the program.
By using a team approach, working closely with families, and utilizing research-based best practices in our classroom our pre-kindergarten students will have the opportunity to develop in a positive, safe, and developmentally appropriate environment.
Admission and Withdrawal
Eligibility- Children must meet both of the following eligibility requirements to qualify for the program: 1. Meet two or more "at risk" factors identified by the State Department of Education. 2. Be four years of age, but less than five by September 1st of 2023.
Children will be accepted based on number of "at risk" factors as well as date of application received. Participation- The parent/guardian must complete all of the following before their child may begin attending the program:
Provide an up-to-date immunization record or file an exemption form.
Provide proof of income.
Provide a completed health appraisal form signed by a doctor or designated health care provider.
Provide a copy of the child's official birth certificate.
Complete and sign a Child Information Record.
Provide documentation of eligibility.
Other additional documents will be required.
Our program runs Monday-Thursday 8:15 a.m.-3:15 p.m.
Transportation is provided for students that qualify.
If you are interested in enrolling your child please visit geneseepreschool.org, visit the school office or call (810) 787-3330.